The second villa, also 240 sqm, located on the lower part of the property, offers a unique and exclusive experience as it is surrounded by olive trees. The natural setting provides a sense of privacy and tranquility, while the size of the outdoor area expands the possibilities for outdoor activities.
Overall, both villas offer luxurious and private accommodation, which is a perfect setting for a relaxing vacation surrounded by the beauty of the sea, the sun and the olive trees.
Villa 2 has a more spacious outdoor area, which offers more space for various activities and relaxation. Guests can use the open space to exercise, play or simply enjoy the outdoors.
The area of the outdoor kitchen and BBQ is completely separated from the outside world, bordering only the main kitchen and on the other side olive trees. This facilitates outdoor meal preparation and allows for a social cooking experience while enjoying the surroundings and the view of the olive trees.
On the middle level of this property, there is a spacious chill-out area that offers guests another relaxing outdoor space. Here they can sit back, read, chat or simply enjoy the idyllic surroundings.
The 5x10m pool of this villa, is on its own level. This separate pool level offers an undisturbed and private place for swimming and sunbathing. In addition, there is a private pool house with a bathroom, which provides guests with additional comfort and convenience.
Guests can fully enjoy the Mediterranean lifestyle and spend an unforgettable time in the midst of these idyllic surroundings.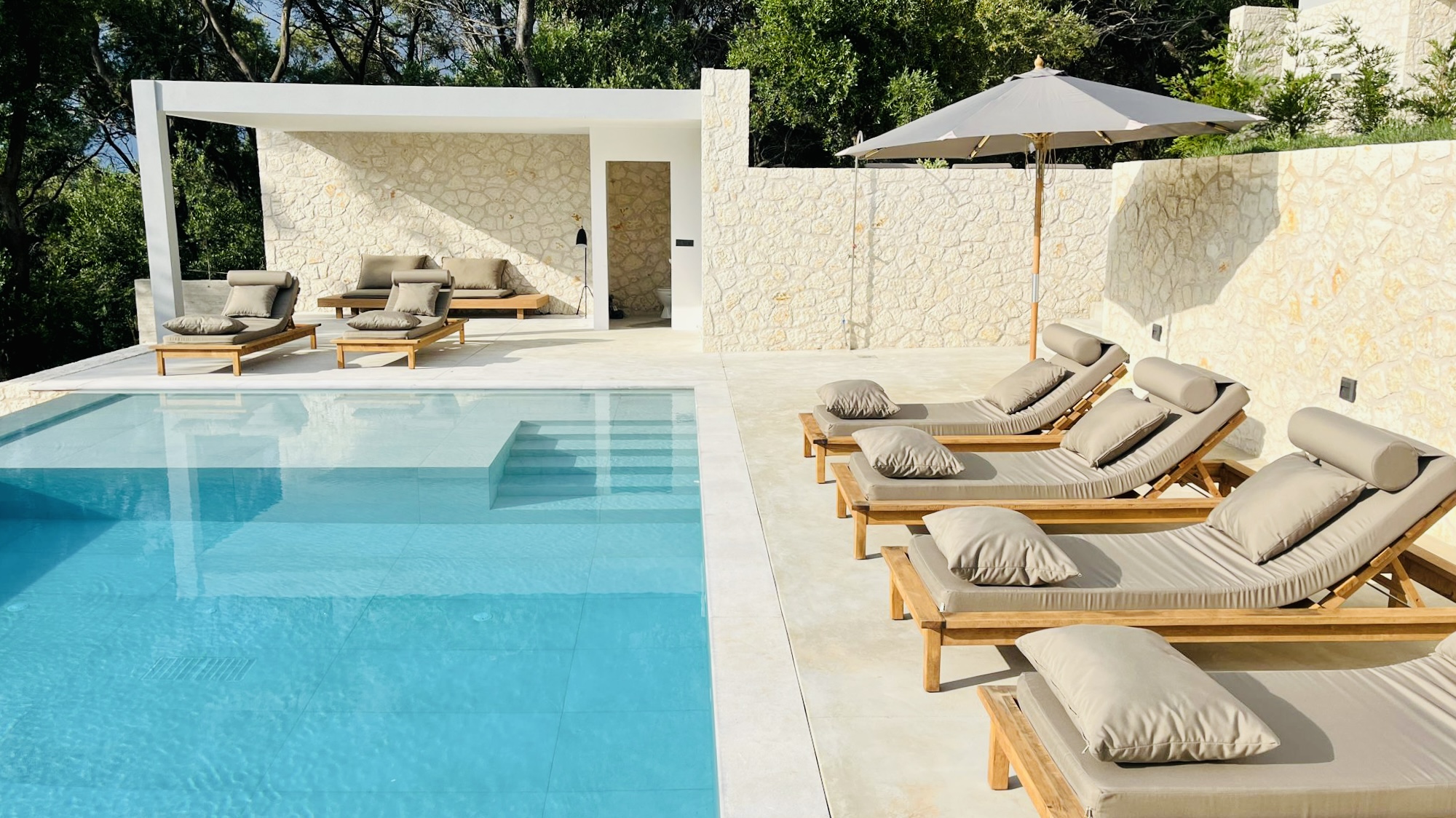 Availability
Prices start at: 528.64€ per night (+taxes and fees)
Reservation Form