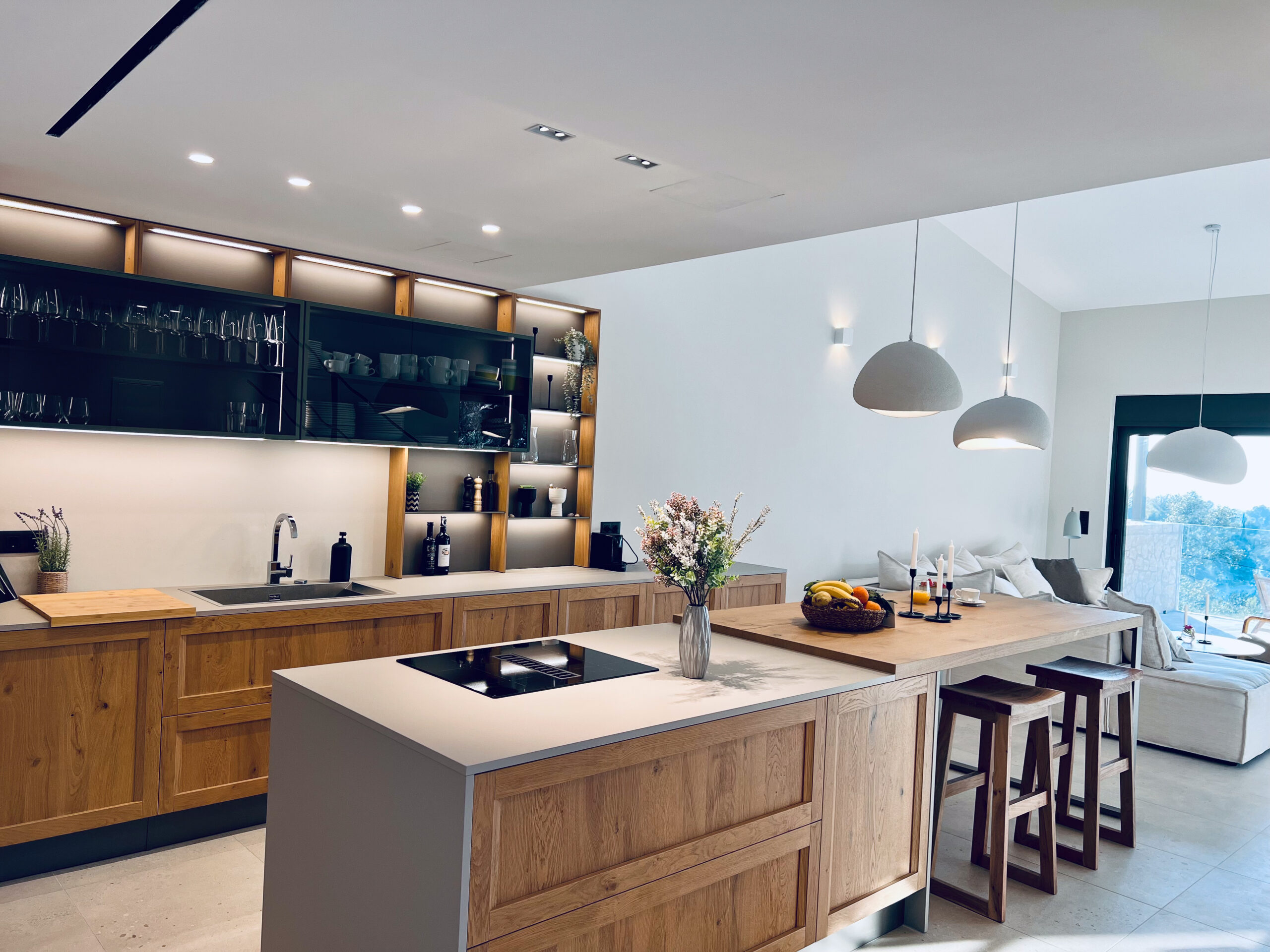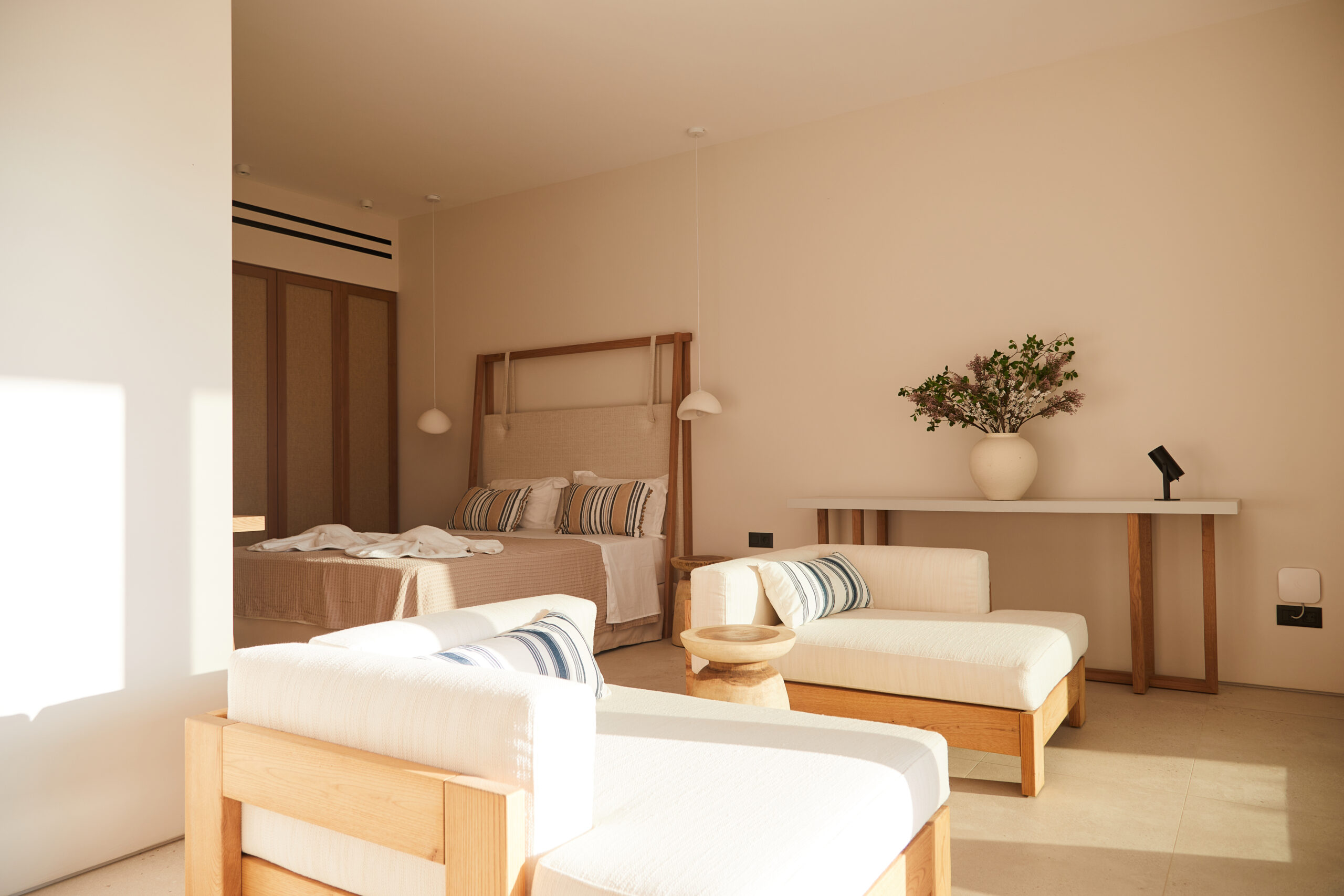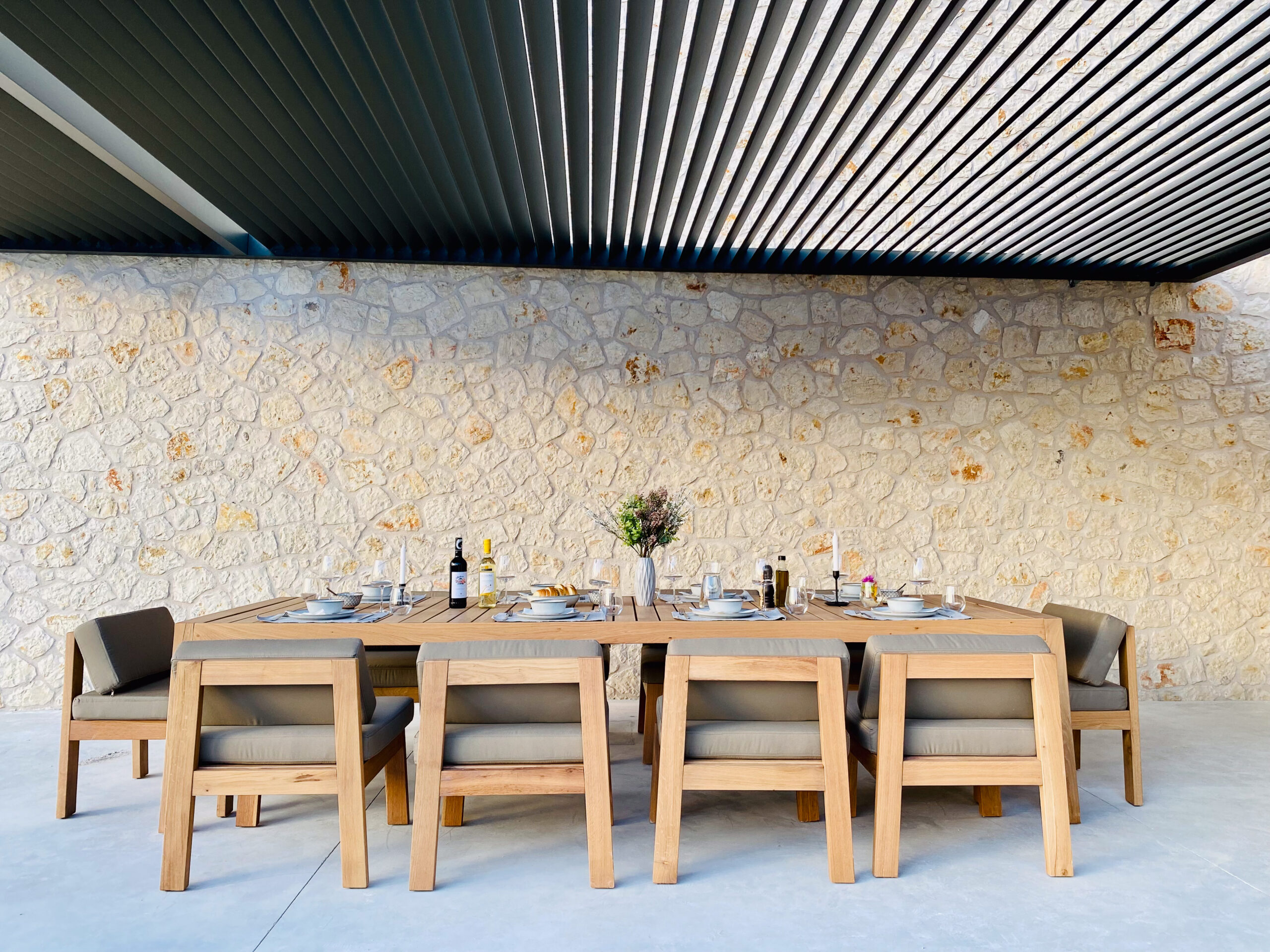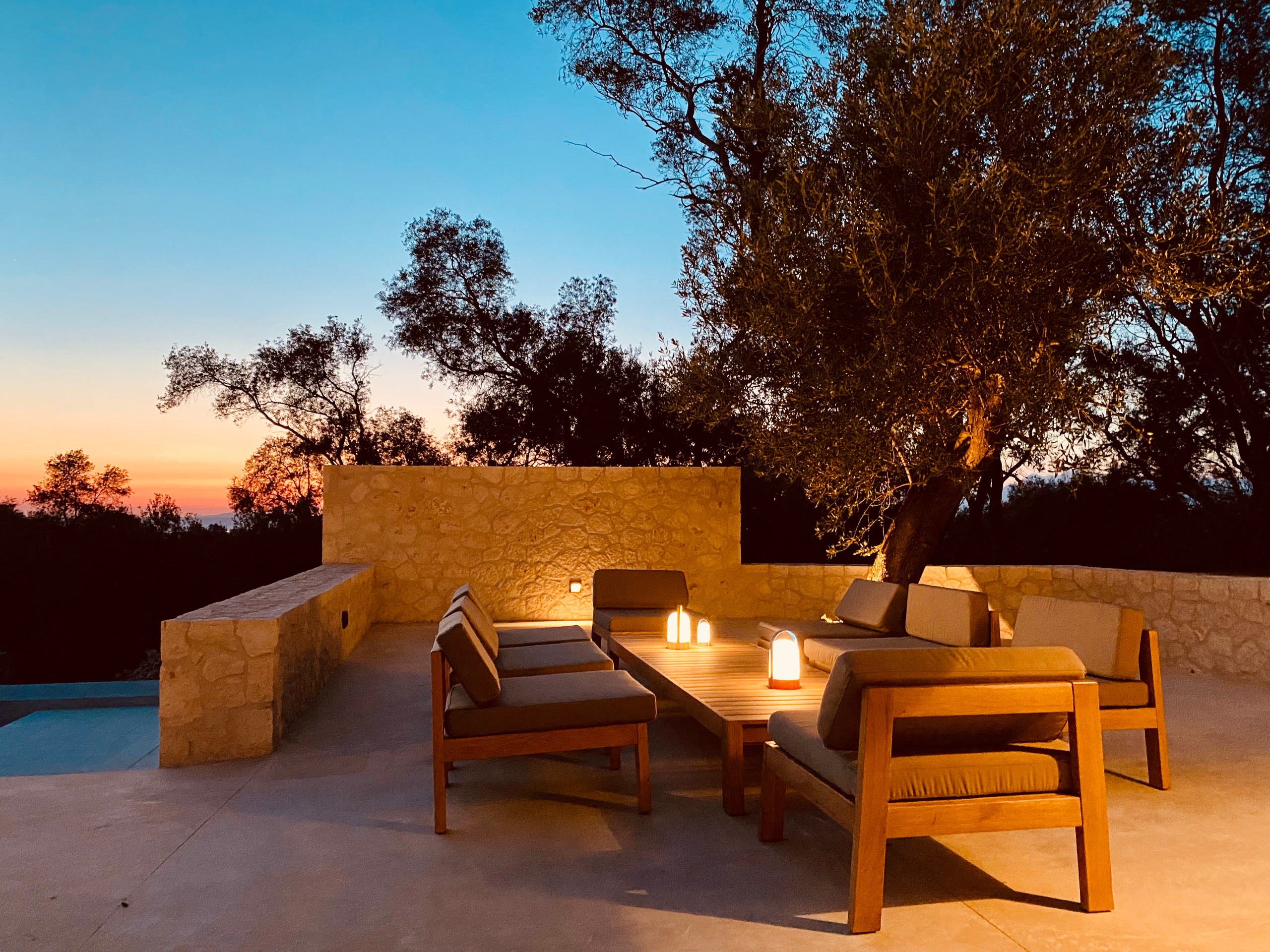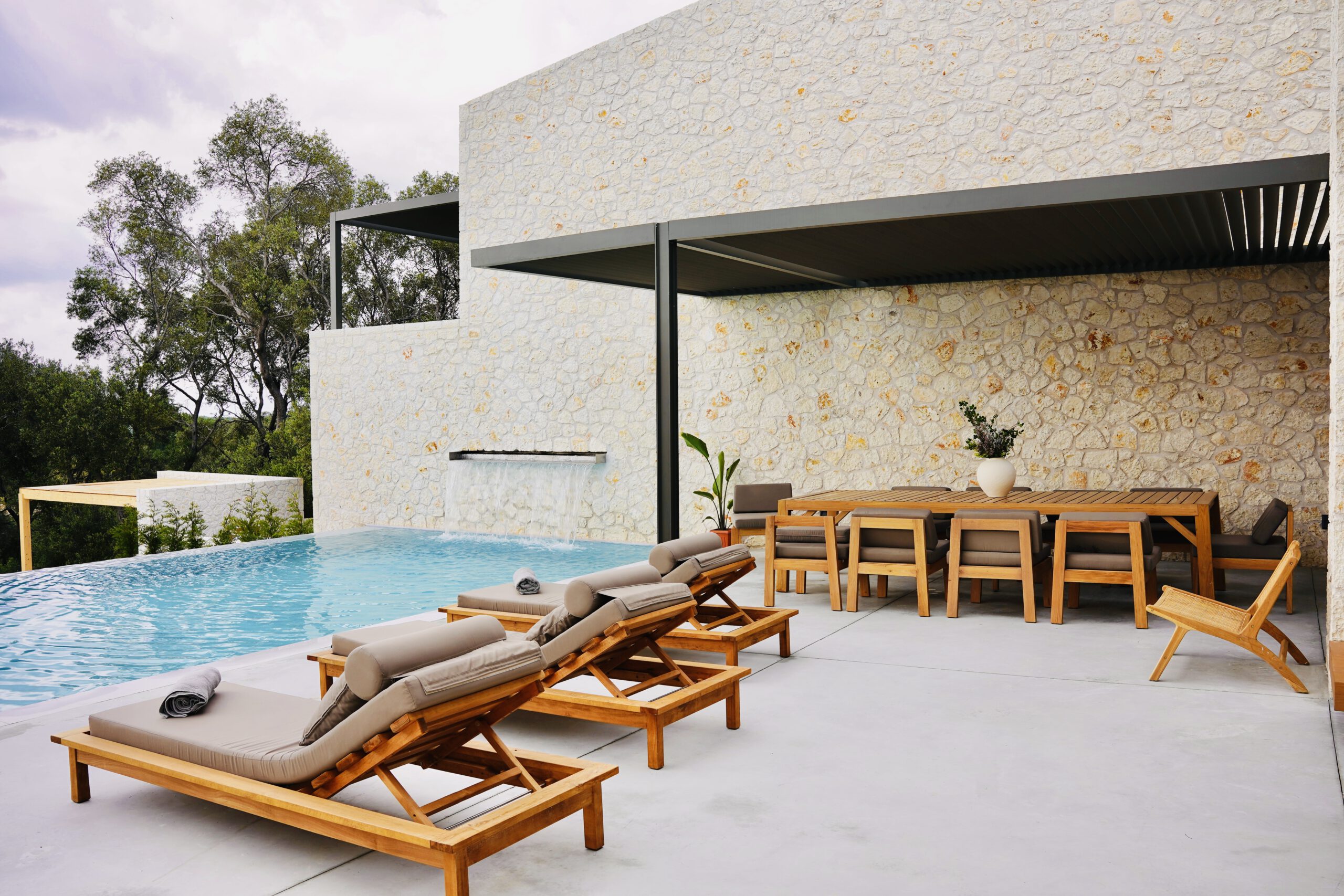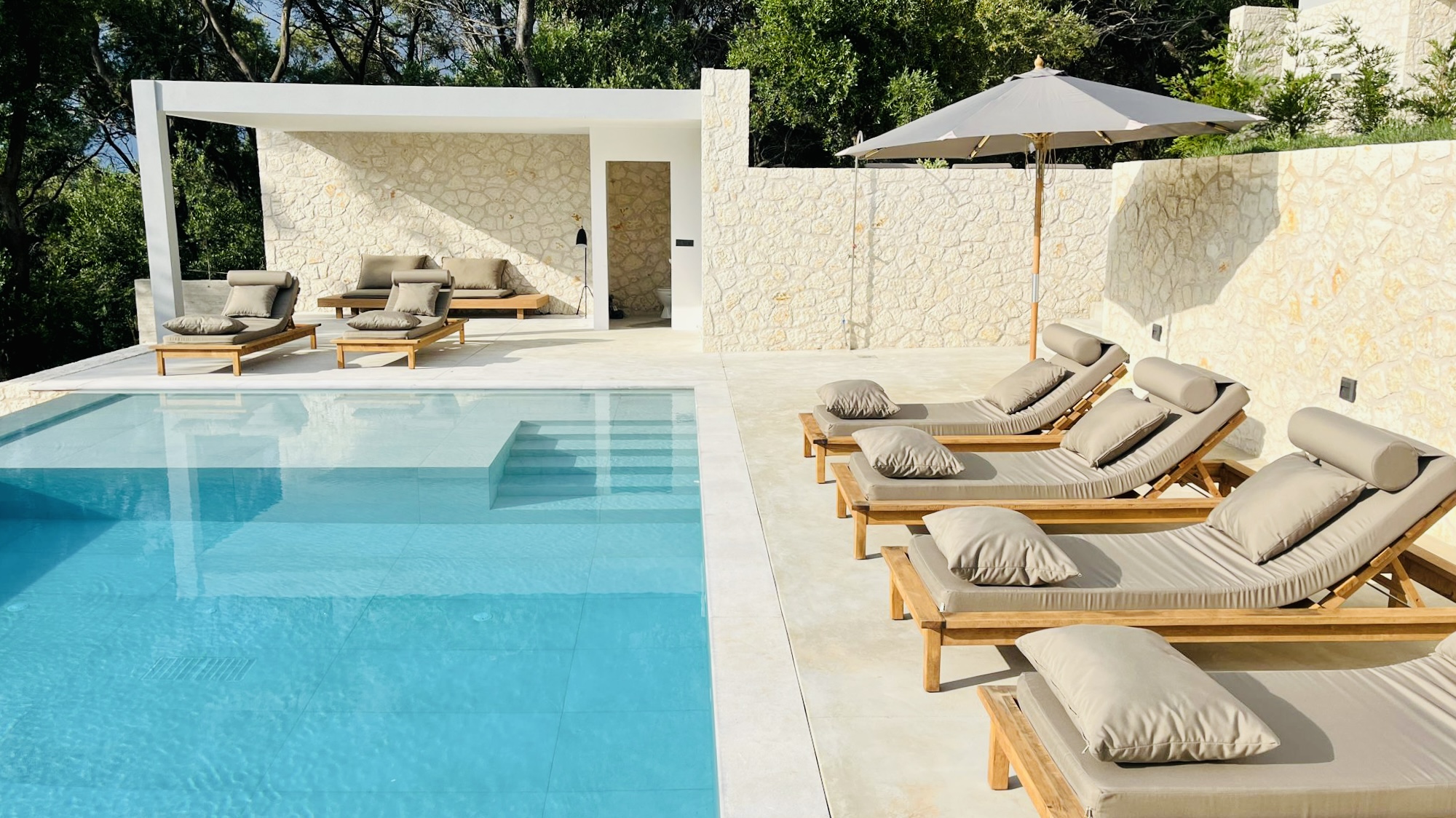 Book your Luxury Stone House now!
Luxury Stone Houses Corfu
Your cottage for a dream vacation on the Ionian island of Corfu
Book your vacation home for an unforgettable time out in Corfu. Our two fully equipped design houses with natural stone are located in a picturesque location surrounded by olive trees and with uninterrupted views of the sea.
In the very north of the island, just under an hour's drive from the airport or port of Corfu (approx. 42 km), your time out with us begins.
The nearest beach is called Alimos and can be reached in just 3 minutes by car or 25 minutes by foot.
The Luxury Stone Houses have been designed with great attention to detail to guarantee you a carefree and relaxing time. Our extensive services, tips and recommendations for the Ionian island of Corfu will make your time special. Rent the houses for a unique vacation or as a photo, film, or retreat location.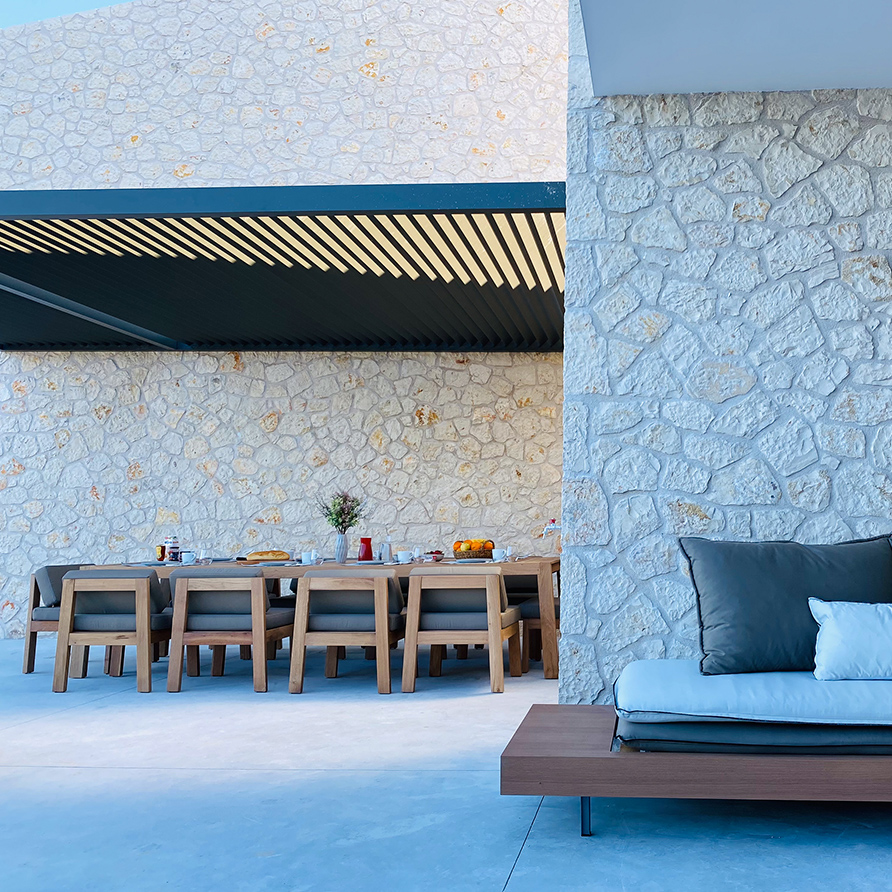 4
Double bed room

5
Bathroom

5x10m
Infinity pool
Timeless architecture with a view.
Mediterranean and stylish design embedded in the nature of Corfu.